Source: http://www.cad-notes.com/
Okay! so I thought of putting up a "quick tip" post on LinkedIn on my take on sending messages, especially sales-related messages and I discovered by the time I was done writing it could pass for a post. :D Well, here it is below.

People hate being sold to... Majority of the people who patronize services/products do so based on how they connect or relate with the product/service; this could either be by need or emotional attachment, or whatever it is that can build the connect. That's why adverts don't sound as monotonous and robotic as many sales pitches people use on LinkedIn and emails.
What to do
Introduce yourself, please.
When your invitation to connect is accepted, as much as possible, introduce yourself without having to introduce your product/services first - It's a turn-off. I've seen people send such messages multiple times(over a period), expecting to get a response.
Avoid the long messages.
Being able to get through to peoples inbox doesn't guarantee you have their attention. Avoid looong messages, no one reads that, well, I don't. Go straight to the point if you have to. But I'll advise, be sure you have your audience's attention. Find a point of interest and "Hit it!"
Stop dropping 'square pegs in round holes'.
Find out if what you have to 'sell' is relevant to the particular connection. For instance, sending a beginners class training invite on digital marketing to someone in the industry for over two years isn't that useful. com'on... This is too elementary to be overemphasized.
Stop copying and pasting.
We know you have a template, and we all know when it's a copy and paste. At least put some personal tone and customized messaging to fit the individual. I have once received messages here on LinkedIn, from four (4) different people the same day, guess what? They were all the same, only they remembered to change the signature.
Stop being an 'Automated Sales-pitching Machine'.
Congratulating people on a new job or role and wishing them a happy birthday isn't the perfect time to 'sell'. If you ever do this,
"
Congratulations on your new role! We are specialized in printing flyers and business cards...
"
PLEASE STOP!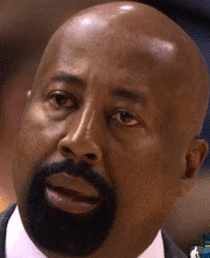 Go straight to the point.
You probably have B2B sales or a partnership to build; go straight to the point. Ask for a mail or mobile contact to discuss further and explain possible partnership or deals. Don't drop it all on LinkedIn, you are less likely to be taken seriously.

*This is only my opinion and you probably do not agree or have one or two things to say about it. Feel free to use the comment session below. :)